Meeting and getting to know authors is one of my favourite occupations, particularly when they write books that I love. Pre my publication days I had never met an author. They seemed remote individuals, way out of my league. I connected with them through their books. I didn't know there were conferences where you could actually meet authors. I think that is because I wasn't online before I discovered fandom. It's sad but I'm never going to get the chance to meet authors from my past because they have died. Now I'm not going to pass the opportunity to meet authors such as David Eddings or Marion Zimmer Bradley, whose books I loved with a passion.
Over the past few years I've fangirled many gay romance authors, and some of them I now call friend. There are still so many that I haven't met. I must admit that some of my favourites don't go to the conferences, but if I ever saw their names on the guest lists I would sell my kids to get a ticket. It's all right, my kids aren't going to read this. They need never know until I put them up on eBay.
One of the things that I've noticed in the almost four years I've been in the business is the increase in male authors, and picking the brains of Elizabeth North from Dreamspinner, she says there's a 65:35 ratio of female/male authors in Dreamspinner. Romance is not a dirty word in a genre that encompasses such a wide range of writing.
Recently, I met T.J. Masters, who wrote Taking the Gardener. He makes great cake! I would happily visit his house for more cake. Thanks to Clare London (Freeman), another author with whom I bonded over fish finger butties, I met Liam Livings. I'd seen him at the UK Meet but he was busy busy. Liam has a lovely Christmas novella, Christmas Serendipity.
Of course, as a writer you get to meet great people, from readers and reviewers to authors and publishers.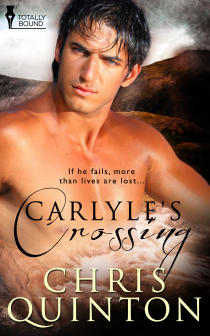 R.J. Scott (The Fireman and the Cop), Chris Quinton (Carlyle's Crossing), S.A. Meade (Stolen Summer), Meredith Russell (Saving Mr Fox) and Lisa Worrall (Monty series) are all pals, with mad skills, from the business to editing to beautiful covers. What I love about these ladies and our genre is that everyone helps everybody else. Need to know someone who can do something in the genre? Ask me and I'll point you in the right direction.
I've mentioned but a few authors. I am definitely going to talk more about the authors in the genre, many of whom you'll be able to meet at the UK GBLT Meet over the next few months.
~~
Sue Brown is owned by her dog and two children. When she isn't following their orders, she can be found plotting at her laptop. In fact she hides so she can plot, and has become expert at ignoring the orders.
Sue discovered M/M erotica at the time she woke up to find two men kissing on her favorite television series. The series was boring; the kissing was not. She may be late to the party, but she's made up for it since, writing fan fiction until she was brave enough to venture out into the world of original fiction.
Sue can be found at her website, http://www.suebrownstories.com/; her blog,http://suebrownsstories.blogspot.co.uk/; Twitter, https://twitter.com/suebrownstories; and her Facebook, https://www.facebook.com/suebrownstories.